Are you looking for my ministry site? It has now moved to its own home at Word and Fire Ministries

Did you know I also write general market fiction under the pen name of Grace L. Sutherland? Check it out at Grace L. Sutherland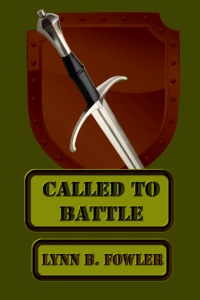 To celebrate the upcoming release of my new book, Real, Radical and Revolutionary, I am giving away free copies (pdf) of my book Called to Battle. This is a manual on spiritual warfare, and is no longer available in print format. This revised version is available ONLY to those who subscribe to my newsletter, so if you would like a copy go to the form at the top of the right hand sidebar and sign up.
Chapters in this book are:
Know the Victor – God's greatness, glory and power, and the victory of Jesus over Satan and all his hordes.
Know the Enemy – Satan's history, strategies and limitations.
The Soldier Prepared – How to be ready for the battle.
Spiritual Defense – Our spiritual armor and how to use it.
The Weapons of War – Our spiritual weapons and how to deploy them.
Taking Territory – How to move beyond protecting what is ours to taking ground from the enemy.