Are you looking for my ministry site? It has now moved to its own home at Word and Fire Ministries

Did you know I also write general market fiction under the pen name of Grace L. Sutherland? Check it out at Grace L. Sutherland
This page is a tribute to my father, Henry Robert Fowler. He was born in London, England, in 1897, migrated to Australia with his father sometime around his 20s, and settled in Northern Queensland, where he lived for some years in Townsville. He also spent some time in Charters Towers, where he ran a business designing and fabricating wrought iron fencing.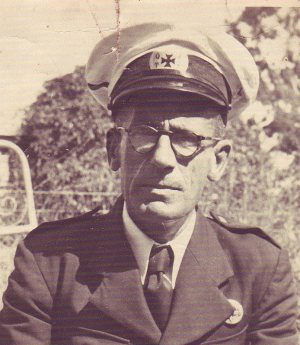 It was there in the north that he developed the deep love for the Australian bush that is evident through most of his poems. For some time he also wrote articles, mostly in an offbeat humour, for the old Bulletin magazine. He was also greatly proud of his service as a volunteer officer in the St John Ambulance Brigade.
He was married for some years in the north, but after his first wife died he moved to Sydney, where he met my mother, Ivy Sutherland. They were married in 1948, and I was born two years later.
For most of my childhood Dad worked as a fitter and turner, but writing was always just below the surface. It was because of him that I developed a love for the written word. He believed passionately that people could achieve whatever they set their minds to, and taught me early to never say "I can't do … " but rather, "I haven't yet learned to do … " In fact, his favourite one-sentence pep talk was, "There's no such word as can't!"
Dad died in early 1963, just short of his 66th birthday, the result of an infection caused by a minor accident at work. These pages are a tribute to him, and a way of sharing some of his work with the world.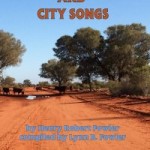 I am delighted to be able to announce the publication of a collection of Dad's poems, Bush Ballads and City Songs.
To learn more about it and purchase the book, click here.